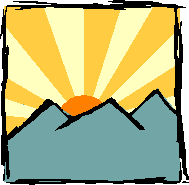 Please spread the word!
The 18th Annual White Rock Classic 50K that was scheduled for Saturday, February 5th has been cancelled for this year.
The Forest Service has closed a portion of the White Rock Mountain Road--around the six mile point of the race. They do not want vehicles or pedestrian traffic out there at this time as they are doing road and bridge construction.
AURA and the Forest Service work together to make sure that all races & fun runs are safe for the athletes so please do not go against this regulation as it could jeopardize future White Rock and other AURA races.
Check back on www.RunArkansas.com later in January for updates on the possibility of a replacement race in the Ultra Trail Series.
For questions please contact Jamie Huneycutt at: 479/444-8955 or jhuneycutt88@att.net
Thank you for your support and stay safe! J
[ Home ] [ Arkansas Traveller ] [ Ouachita Trail ] [ Events Calendar ]