HOME
AURA
NEWS
UTS
GOOGLE MAP
21st White Rock Classic 50K
Saturday, February 6, 2016
9:00 am
No Fees, No frills, No WIMPS!

Please REGISTER below
Race begins at 9:00 am on Road 1003 (White Rock Mountain Road) just off Highway 23, about a mile north of the Mulberry River (near Cass).
Part of the 2014 - 2015 AURA Ultra Trail Series
Sign-up will be at the Turner Bend store--at the Mulberry River bridge on Highway 23.
There is no entry fee and no advance sign-up. A small donation to help cover costs would be appreciated.
Please plan to arrive at Turner Bend by NO LATER THAN 8:30am to sign-up and hear run instructions. Remember--we have to relocate to the start before 9:00.
Brought to you by Lisa Gunnoe, PoDog Vogler, and the Arkansas Ultra Running Association (AURA)
Refreshments will be near the finish line starting at 1:00 pm
Please keep your own time and sign in at the top (past the aid station at the lookout) and at the finish to be included in the results. This is a run/walk but you are welcome to ride your bike if you wish.
The 50K course runs to the top of White Rock Mountain, then retraces back to the start. The course is run on well maintained forest road. Aid is set up approximately every 5 – 6 miles.
PLEASE NOTE: If for some reason you plan to NOT run out and back, you MUST plan ahead to arrange your own ride back to the start. No shuttling will be available.
Approximate cumulative elevation changes:
Out/up: 3500' total climb, 1900' total descent
Back/Down: 1900' total climb and 3500' total descent (see profile below)
Course Records:
Male: Brian Hurley, 3:53:06 (2014)
Female: Chrissy Ferguson, 4:44:25 (1999)
Male (Brannon Cemetery start/finish): Cole Crosby, 3:53:55 (2012)
Female (Brannon Cemetery start/finish): Katie Helms, 5:14 (2012)
Course closes by 5 pm. Early starts are accepted if you anticipate not completing the 50K under 8 hours. Note: There will be a few awards given--early starters are not eligible for awards.
Cancellation Policy: We reserve the right to cancel the race due to inclement weather or unsafe road conditions. Both the condition/width of the roads and the snow height and ice will be taken into consideration when making the final decision. In other words, don't go if the weather is bad! Remember this is for fun, fellowship and recreation.
Here is the course profile – compliments of Jeff Genova – Thanks Jeff!
This 50K is very challenging and not recommended for those who have not at least completed a marathon (or run 26 miles) recently. It is guaranteed to help work off those Christmas holiday pounds before the Valentine Candy arrives. J
Cyclists are always welcome to join us, although a road bike wouldn't be recommend as there are plenty of rocks on the dirt road. Hope to see you there!
Questions: e-mail Lisa
Find us on Facebook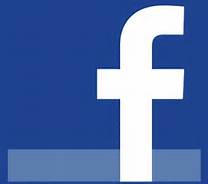 Registration:
If you plan to participate in this event please help us out by registering. Registration is FREE. Advance registration helps race management put on a better and safer run for everyone. Registration closes on Friday, Feb. 5th at 2:00pm.
HOME
AURA
NEWS
UTS
GOOGLE MAP